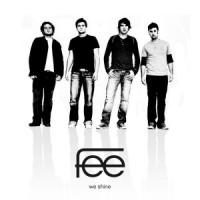 All Because of Jesus is one of those songs that I love…and I love to lead. Â It's has quickly found itself welcomed in churches of varying style and denominational distinction. Â With great writing, a solid message and an ability to engage the listener, this song just simply connects.
I've mentioned this before, I'm a big fan of songs that sing about Jesus. Â I love the anthemic melody and declaration that Jesus is the reason we're alive. Â There's always a very cool energy when everyone in the room is singing this out together.
It's all because of Jesus I'm alive
It's all because the blood of Jesus Christ
It covers me and raised this dead man's life
Yeah, it's all because of Jesus I'm alive
With a driving tempo, it's also a great 1st position song. Â I don't think there are a lot of amazing high-energy opening tunes available for the church, so it's great to have one like All Because of Jesus on deck.
You can get it on iTunes HERE.
I've posted a video of me leading this song on YouTube:
What are some great High-Energy 1st Position Songs that you use?
Leave a comment below…