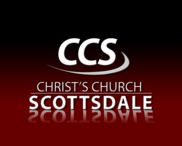 I led worship for CCS (Christ's Church of Scottsdale) on Sunday. It was their Youth Sunday with their high school students just returning from a week at C.I.Y. youth camp in Colorado. Â The band there is stellar. Â Pro players and all around great guys.
Here is the set list:
Rise And Sing (Steve Fee)
Glory To God Forever (Steve Fee)
Jesus Messiah (Chris Tomlin)
The Stand (Hillsong United)
You Gave Your Life (Andy Allen)
Our God (Chris Tomlin)
Here's to a great week!
Andy