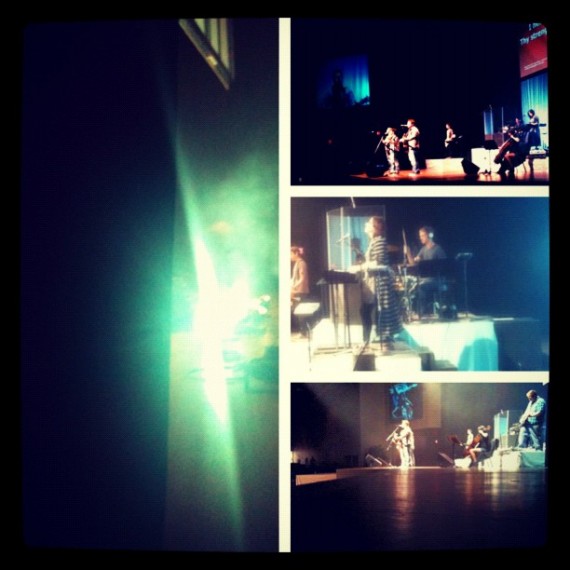 Great to be with our friends at Clovis Hills Community Church in Fresno this weekend. Saturday we had the opportunity to meet up with their worship team and look at the ways worship influences community. It was a very cool time of inspiring conversation with some wonderful people.
Saturday night and Sunday morning I co-led worship with Joseph Rangel, the Worship Pastor at Clovis Hills. The band was great…especially that hot keyboard player…she's my favorite!
For Pam and I, the highlight of the weekend was seeing 49 children sponsored with World Vision!!! Thank you Clovis Hills Community Church for your generosity and willingness to love the widow and the orphan.
While being on the road can have its challenges…getting to hang with friends, worship with a great band and see kids get sponsored is always the win for us.
Set List:
Go | Hillsong United
Here For You |Â Chris Tomlin
Jesus Paid It All |Â Kristian Stanfill
The Stand |Â Hillsong United
Vision of Hope |Â Andy Allen
Now…it's time to watch The Olympics. GO USA!!!