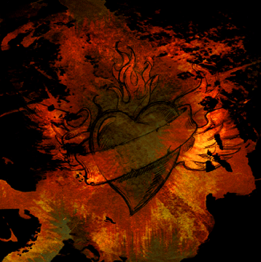 I'm just going to say it once right here….it's been flippin' hot in Phoenix. Â This is my second Summer here and I've kind of found my point of weariness with the sustained heat. Â Of course I was brilliant enough to decide to move a couple weeks ago, so I don't really earn any intelligence points there. Â Anyhow, my initial thought and reason for mentioning the Summer and the heat is that people with real jobs take vacations to get away from it while I find work filling in for them. Â Ultimately I'm not gonna complain though, I love that I get to do this kind of work, music and ministry, so I can handle a little heat.
This week I was at Crosspoint Christian Church in Glendale, AZ filling in for their worship leader while he took some vacation. Â I worked with their worship band and vocalists. Â The worship sets were very cool because the youth group worshipped with us in the front. Â I enjoyed the diversity of people and the sense of community that exists at Crosspoint. Â It's a broad cross-section of people here with folks from most every social and cultural demographic.
I really appreciated Pastor Tom Kopp's willingness to boldly address the topic of prejudice in his talk in their series called Heart Attack. Â He was incredibly blunt and honest about the state of prejudice in our society and challenged everyone to honestly address the places in our hearts that need change. Â A great message because love is what we're really supposed to be showing to everyone around us.
Here was my set this week:
All Because Of Jesus (Steve Fee)
Mighty To Save (Hillsong)
Jesus Messiah (Chris Tomlin)
Stronger (Hillsong)
You Gave Your Life (Andy Allen)
Hope you're finding a way to stay cool out there!
Andy