Right now there is an extreme drought in the Horn of Africa…the worst in 60 years. This has created a famine that leaves some 12.4 million affected people in that region.
30,000 children have already lost their lives.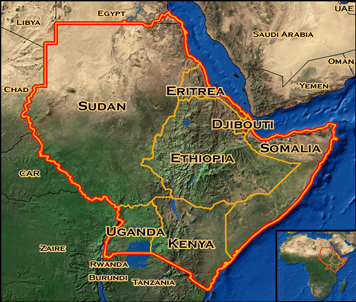 With 35% of all children in the region now facing emergency levels of malnutrition and disease, starvation is a real threat.
"I have not cooked anything today," says Lochoro, a mother of five living in Uganda. "I don't even know what the kids are going to eat."
World Vision has assisted communities in the Horn of Africa for 3 decades and with the increased need they are reaching out…asking for your help.
Money is needed to provide food, water, blankets and other critical life-saving essentials to the most vulnerable children and families.
There are couple quick ways you can donate and help right now:
Text "FAMINE" to "20222" to give $10
Click HERE to give online
Go to www.FamineNoMore.org to find out more
I know that giving money sometimes hardly feels like we're doing anything…but it really helps. I've seen first-hand the work World Vision does in Africa and I'm a huge fan of how they serve the poor, the widow and the orphan.
Thanks for helping out…and thanks for caring!