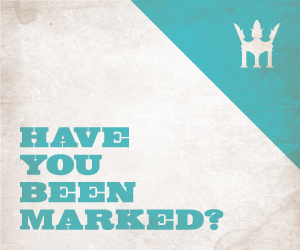 I'm a big fan of cool graphic t-shirts.
I'm almost never a fan of 'Christian' graphic t-shirts. There, I said it.
I've been to the Christian conferences, trade shows and music festivals where you see display on top of display of cheesy religious graphic t-shirts. You know the one's I'm talking about.
So I was very excited to find these shirts designed by MendMark. I ran across their website and not only was I loving their meaningful designs and products, I was really impressed by their mission. www.mendmark.com
MendMark makes several very cool products (t-shirts, wrist bands, decals) and gives a portion of the proceeds to Living Water International. LWI works to demonstrate God's love by helping get clean drinking water to some of the over 1 Billion people in the world who need it. www.water.cc
I've had the opportunity to get connected with the team at MendMark and it's been very cool to get to know them and hear the heart behind their work. They're not only working hard to creatively build their brand, but to keep the focus on giving back. These guys are the real deal.
My wife and I both got the Marked By Love shirt and MendMark Bracelet…and we love them.
Drop by the MendMark website and check them out.
The contest for free gear from MendMark has ended. Here are the winners:
Mark Whiten – Phoenix, AZ
Chris Quinto – Huntington, TX