Most of the books I read get reviewed here on my blog. Â They generally have something to do with faith, ministry or music but I also have been intentionally reading more novels and other types books to keep my mind entertained and mix things up a bit. Â Here are a few books I've read over the past couple months….
SH*T MY DAD SAYS ::: Justin Halpern
An incredibly funny book. Â I literally laughed until I cried on more than one occasion. Â If you're someone easily offended by profanity then it's not for you, but I completely enjoyed many of the quotes and anecdotes. Â Lots of laughs and some heartwarming moments too. Â Check it out on Amazon HERE.
SHIFT ::: Peter Arnell
I picked this up at the library because I'm looking at the re-branding/re-crafting of my approach to music and my career. Â While I appreciated some of the thoughts in this book, I felt like a lot of the material wasn't accessible because it was specific to the author and related to his successes….even a bit narcissistic at times. Â Check it out on Amazon HERE.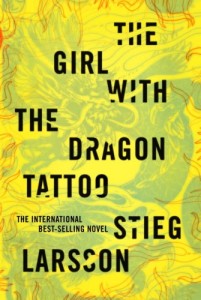 THE GIRL WITH THE DRAGON TATTOO ::: Stieg Larsson
I had this series recommended to me by an employee at Barnes & Noble.  I wasn't disappointed.  It did take me a good 150-200 pages to really get into this novel, but it was an entertaining read after I got through the set-up.  The characters were well developed and the plot was intriguing.  Again, if you're easily offended profanity  or put off by the subject matter of sexual assault or abuse then you might want to pass, but I didn't feel like any of it was gratuitous or obnoxious because it was fitting to the dialog and true to the story and characters.  Check it out on Amazon HERE.
THE GIRL WHO PLAYED WITH FIRE ::: Stieg Larsson
The second book in a trilogy of sorts from this author. Â I was engaged in the story much quicker in this book because several of the characters are carried over from the first in the series (The Girl With The Dragon Tattoo.) Â Another fun ride with some very unexpected twists. Â I liked the fact that part of the main storyline in this book was uncovering some of the reality and tragedy of sex–trafficking. Â Check it out on Amazon HERE.
**note: I have a quick review of the final book in this series here.