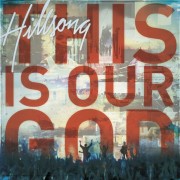 I'm a huge fan of songs that sing to and about Jesus. Â Songs that proclaim who Jesus is, what He has done for us and our need for Him. Â Stronger is one of those songs that tells the story of Jesus' sacrifice and love, then builds up to a personal declaration of Jesus being Lord of all in our lives.
The production and arrangement on this recording really works well in a live worship experience. Â I've also found that it's pretty easy for everyone to find something they connect to when singing this song. Â When I've had Stronger as part of my worship set, there is a very cool sense of commonality in the room as people engage in this song together.
You are stronger
You are stronger
Sin is broken
You have saved me
It is written
Christ is risen
Jesus You are Lord of all
You can get Stronger on iTunes HERE.
Did you connect with this song?
Is Stronger a part of your worship catalog? What response have you had to it?