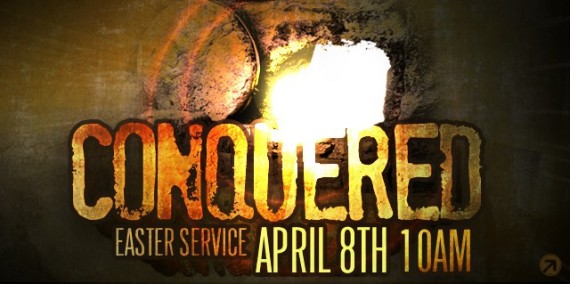 This was our first Easter Worship Experience at The Station Church. An exciting day for our faith as we celebrate the resurrection of Jesus, our Savior!
We had experienced several technical challenges with the videos we'd planned to show, so our tech crew was scrambling right up to the last minute to get things working so we would have media projected correctly. It all came together as we started…great work team!
There was an energy of expectation in the room as we began. I love it when there is a sense that people have showed up to really connect with each other and God. There was a feeling of celebration and reverence during our worship set that was entirely moving.
Josh spoke about the life of Jesus and who He is. The Jesus of the Bible is the same Jesus that we can know personally today. At the close of his teaching, he gave people an opportunity to make a decision to follow Christ. 2 people committed their hearts to Jesus…what an incredible day to mark a new relationship with God!
Over the past 8 weeks we have been humbled to see 30 people make decisions to follow Jesus!! YES!! It's amazing to witness God transforming hearts as we're giving our lives to this work.
We closed out the day with a feature song called Christ Is Risen. Inspired by a piece we'd seen online, we integrated a powerful Spoken Word piece in the middle of the song. It really turned out to be a profound moment in our Easter celebration.
Overall, we had 89 people in our main Worship Experience and 17 in Kids Station for a total 106. It continues to be an exciting journey as we see new people joining us every week and God impacting the lives and hearts of those attending.
Set List:
My Savior Lives |Â New Life Worship
Mighty To Save |Â Hillsong United
Jesus Paid It All | Kristian Stanfill
Christ Is Risen |Â Andy Frank
How was your Easter? What was your experience this year?
Leave a comment below…