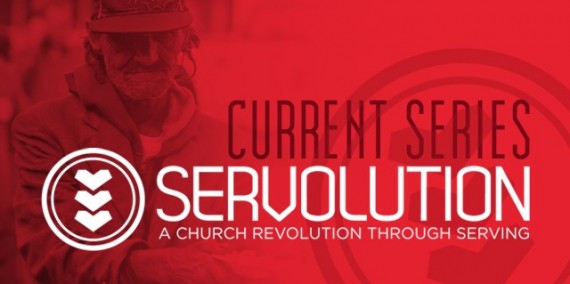 We're in the middle of our series called Servolution. The goal of these few weeks is to jump start our faith community into serving beyond the weekend experience and make an impact on the neighborhoods where we live.
The last week of June we'll be out in force serving people and our community. Our prayer is that through serving others we will begin to see a revolution of God's love in the hearts of those we reach out to.
I think this new church is at a critical moment where we can begin to become more than just another church on the block hosting Sunday services. This is where we cross the threshold to truly loving people where they are…without expecting them to come to us. I think this is a better reflection of the nature of God anyway so I'm excited to see what stories come to light in the course of this next month.
Our band was solid and absolutely nailed it today. We broke up our worship set with communion and a scripture reading. It was a profound moment of connection to God.
Set List:
Our God |Â Chris Tomlin
Go | Hillsong United
Search My Heart |Â Hillsong United
All Things New |Â Elevation Worship
We're also in our final week of school here, so Summer is upon us. I'm looking forward to traveling and serving some other churches this Summer. Please let me know if there's a way I can serve your church community. I would love the opportunity to come serve and see what's happening in your ministry.
Click HERE to Inquire About Bookings.