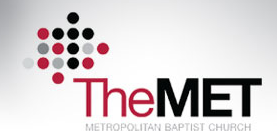 This weekend I had the privilege of leading worship at TheMET in Houston, TX. Â I had a great time getting to know their team and seeing what God is doing through their ministry. Â It's been a couple years since I'd been to Houston and it was good to be back. Â Selfishly I really enjoyed being away from the Phoenix heat because we're still rockin' 100+ temps.
TheMET is a strong intergenerational church with thriving ministries at every level. Â I had a chance to tour their student ministry building and it is crazy cool. Â Part of the current approach to serving their heritage as well as their future is in offering more than one service approach, or style. Â It presents unique challenges but also incredible opportunities to love on people who are drawn to different faith expressions. Â There are three services at TheMET on Sunday mornings and I had a great time worshipping with people in both service settings.
Here is the set list from the 8:15 AM Service:
All Hail The Power of Jesus Name  (Traditional)
Holy Is The Lord (Chris Tomlin)
Here I Am To Worship (Tim Hughes)
Be Thou My Vision  (Andy Allen – Original Chorus w/ Traditional Hymn)
Here is the set list from the 9:30 & 11:00 AM Services:
Glory To God Forever (Steve Fee)
Jesus Paid It All (Kristian Stanfill)
Mighty To Save (Hillsong)
Our God (Chris Tomlin)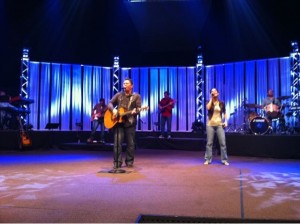 A highlight of the morning for me was watching 41 people get Baptized during the services. Â So cool to be a part of people living out their faith in tangible ways. Â Topping it all off was an incredible message in a series called "Really!? Shocking Statements of Jesus" Â from Pastor Sal Sberna. Â If you're living in the NorthWest side of Houston and looking to find a church where you can connect to God and some very cool people, definitely take the time to come out to TheMET.
Andy