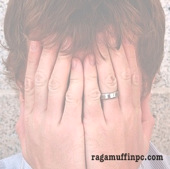 This week's Song-Of-The-Week is actually a poem written by a friend of mine. Â PC Walker is a College Pastor, Blogger and Speaker from Sacramento, CA. Â PC is a legit guy and I love his authenticity.
I first read this poem when PC posted it to his blog, ragamuffinpc.com. Â I had thought it was very cool and then got to hear him do a reading at The Worship Conference a couple months ago….WOW! Â It was a powerful experience live and I was thrilled when I found out that he had a recorded version of it.
If your god has never flushed your face
and stolen your words
with waves of open ocean
or mountains that mouse your vocabulary

If your god does not leave you in awe
of amazing grace so unbalanced
you clamber to conceive it

your god is too small for me
You can download this poem and find PC's podcast on iTunes HERE.
This video isn't the live reading I saw, but I'm sure you'll enjoy hearing and seeing the author.
What kind of poetry has moved you lately?
Leave a comment below…