Here are a few of my 'non-review' reads over the past few months: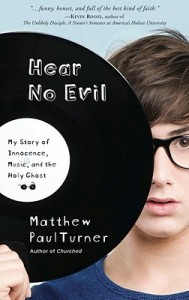 HEAR NO EVIL ::: Matthew Paul Turner
I've been a fan of MPT's blog for a while now and I can proudly say that we're close friends on Twitter.  I even had the privilege of meeting Matthew (a fellow WV Artist Associate) at the World Vision Artist Conference this year.  This book is a quick read of personal stories and anecdotes from MPT's life growing up in an uber-fundamentalist Christian home and church.  Although my experience wasn't quite as extreme as his, reading this book definitely brought back memories of what it was like growing up in a conservative Christian environment.  I appreciated MPT's wit and ability to humorously explore his journey from indoctrinated belief into an understanding of God's love and grace for humanity.  It's a quick, fun and easy read.  Check it out on Amazon HERE.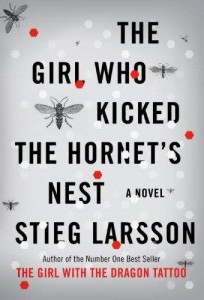 THE GIRL WHO KICKED THE HORNET'S NEST ::: Stieg Larsson
This is the final book of Larsson's trilogy. Â I read the first two books late last year and finally got around to finishing up the series. Â It was fun to continue on with many of the same characters from the first two books. Â The stories, although unique on their own, do build on the previous book and it leads to a very gratifying payoff as this book closes out. Â My only complaint is that there were several sections where things were slow and it took some work reading to stay with it and not get bored. Â All in all I really enjoyed the characters and plot lines. Â There was plenty of intrigue and suspense that built throughout. Â Check it out on Amazon HERE.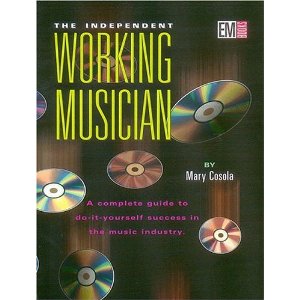 THE INDEPENDENT WORKING MUSICIAN ::: Mary Cosola
I first read this book several years ago but I'm always up for a quick refresher course. Â There is a lot of great info in this book for musicians trying to find their way through some of the business and practical aspects of being a full-time muso. Â While I think some of the thoughts are somewhat dated because of the advent of digital music and the internet, there are still some great foundational things to be gleaned. Â If you're considering the leap to doing music full-time, or you've been at it for a few years, this book would be a solid read for you. Â Check it out on Amazon HERE.
THE COST OF DISCIPLESHIP ::: Dietrich Bonhoeffer
I have heard a lot of friends talk about reading Bonhoeffer so I figured I would give him a go. Â This book was written in 1937 but many of the concepts in his writings have helped shape Christian theology and faith for people worldwide. Â I found it intriguing that a good deal of his writing on people's attitudes about church and the way churches were operating actually have a lot of relevance today. Â The main challenge for me in this text was that it is written in a fairly academic style. Â I enjoy reading more conversational authors so it took a lot of concentration for me to wade through this book. Â There is a great deal of depth to his writing and if you're wanting to dive a little deeper into your faith then you may find this to be an interesting read. Â Check it out on Amazon HERE.
What books are you currently reading?
Leave a comment below…